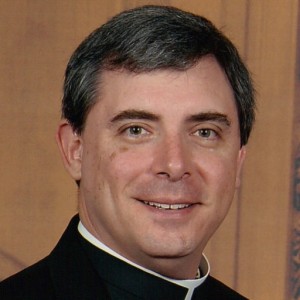 Fr. William Nicholas was born in Southern California.
He spent a great deal of time visiting the San Francisco Bay Area where some of his family lives.
He was ordained to the Priesthood by Archbishop William J. Levada for the Archdiocese of San Francisco, CA in June, 2001 after completing studies at St. Patrick's Seminary in Menlo Park, CA. with an M.A. in Theology, a Masters in Divinity (M.Div.) and a Bachelor's in Sacred Theology (S.T.B.).  He also completed a Masters in Business Administration (MBA) with a concentration in Marketing in 2012.
He has served as parochial vicar in all three counties of the Archdiocese of San Francisco, beginning in the southern-most parish, and, for his third assignment, in the northernmost.  In 2011 he was assigned to serve in the oldest church in San Francisco, Mission Dolores, founded in 1776, attached to which is Mission Dolores Basilica, the first Basilica west of the Mississippi River, declared in 1952 by Pope Pius XII.  In the Summer of 2013, he was granted an opportunity to serve for five years in the Archdiocese of Los Angeles, where he was born and raised.
He returned to the Archdiocese of San Francisco in 2018, and in the summer of 2019 was assigned to the Cathedral of St. Mary of the Assumption as parochial vicar. 
In the Summer of 2023, after spending the previous year administrating two parishes in the Archdiocese, Fr. Bill moved to the Diocese of Evansville, Indiana where he was appointed Administrator of Corpus Christi Church.
His parish assignments have been:
Church of the Nativity, Menlo Park CA — March, 2001-June, 2005
St. Cecilia, San Francisco — July, 2005-December, 2007
Our Lady of Loretto, Novato, CA — January, 2008-June, 2011
Mission Dolores Basilica, San Francisco — July, 2011-June, 2013
St. Rose of Lima, Simi Valley, CA — July, 2013-June, 2016
St. Bruno, Whittier, CA — July, 2016-June 30, 2018
St. Vincent de Paul, San Francisco, CA — July 1, 2018-August 15, 2019
Cathedral of St. Mary of the Assumption, San Francisco, CA — August 16, 2019-August 31, 2022
Our Lady of Mount Carmel, Mill Valley, CA – Sept 1, 2022-Feb 28, 2023
St. Patrick, Larkspur, CA – February 1-July 1, 2023
Corpus Christi Church, Evansville, IN – June 28, 2023-present
During this time he has conducted numerous Adult Faith Formation Classes for the people of his parishes in both Scripture and Liturgy.  With the growth and popularity of Zoom, Fr. Bill's outreach has grown with students and participants of his presentations joining from across the U.S. and as far away as New Zealand.
The first of these classes led to the writing of a book published by Paulist Press in 2007.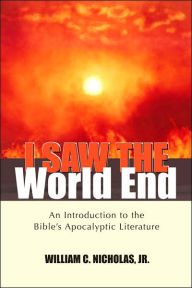 Topics of the series he has presented include:
Biblical Apocalyptic Literature
Overview of the Synoptic Gospels
Old Testament Prophets
The Gospel According to Paul:  St. Paul & his Letters
Foundations in Worship
Psalms:  Prayer and Poetry, Direct from God
The Gospel and Letters of John
Topics of his Single Session Workshops include:
Scripture
Apocalyptic Literature: Making Sense of Dynamic Imagery
Christ's Eschatological Discourses
Biblical Prophets: Ancient Men with Modern Messages
Book of Daniel: Visions of the Future
Book of Jonah: Beyond the Great Fish
History
Collisions with History: The Catholic Church in the World
God and Country: Faith and Religion in America's Founding
Mother of Modern Science — The Catholic Church
Slavery — Is it Biblical, Christian and American?
Vatican II: What Was It? What Did It Produce?
In the years since his ordination Fr. Nicholas has also written Scripture Reflections and Guest Commentaries for the Catholic San Francisco, the Newspaper for the San Francisco Archdiocese – available on this website. He is a frequent guest on the "Brett Winterble Show" on WBT AM 1110, Charlotte NC.
In January 2007 Fr. Nicholas was invited to participate with eight other priests and the Archbishop of San Francisco to offer three brief reflections for the Daily Mass Readings Podcast, broadcast on the USCCB web-site that summer.
He has participated in programs for continuing education of Catholic School teachers and has been invited to be a guest speaker at high school functions.  He has conducted Parish Recollections and Missions within his own Archdiocese, in Southern California, and as far away as Chalan Kanoa, Saipan.
Fr. Nicholas was invited to be a speaker at the 2011 and 2012 Los Angeles Religious Education Congress in Anaheim, California, where he spoke on the Old Testament Prophets, the Psalms and Biblical Apocalyptic Literature.  He also has been a regular speaker at the annual University Series, a series of seminars conducted annually during Lent in parishes throughout the county of Ventura, California, as well as in the Whittier area and in Marin County, California.  
Fr. Nicholas enjoys Reading (especially the classics and historical biographies), Movies (especially the older classics – Casablanca is his favorite), Fishing (especially when they actually bite) and Traveling (especially road trips throughout the United States).
Contact info:


 

 

Corpus Christi Church



       5528 Hogue Rd.
       Evansville, IN  47712
       812-422-2027
       e-mail:  frbillnich@gmail.com

       YouTube page: Fr. William Nicholas

       Parish website:

 
Corpus Christi Church